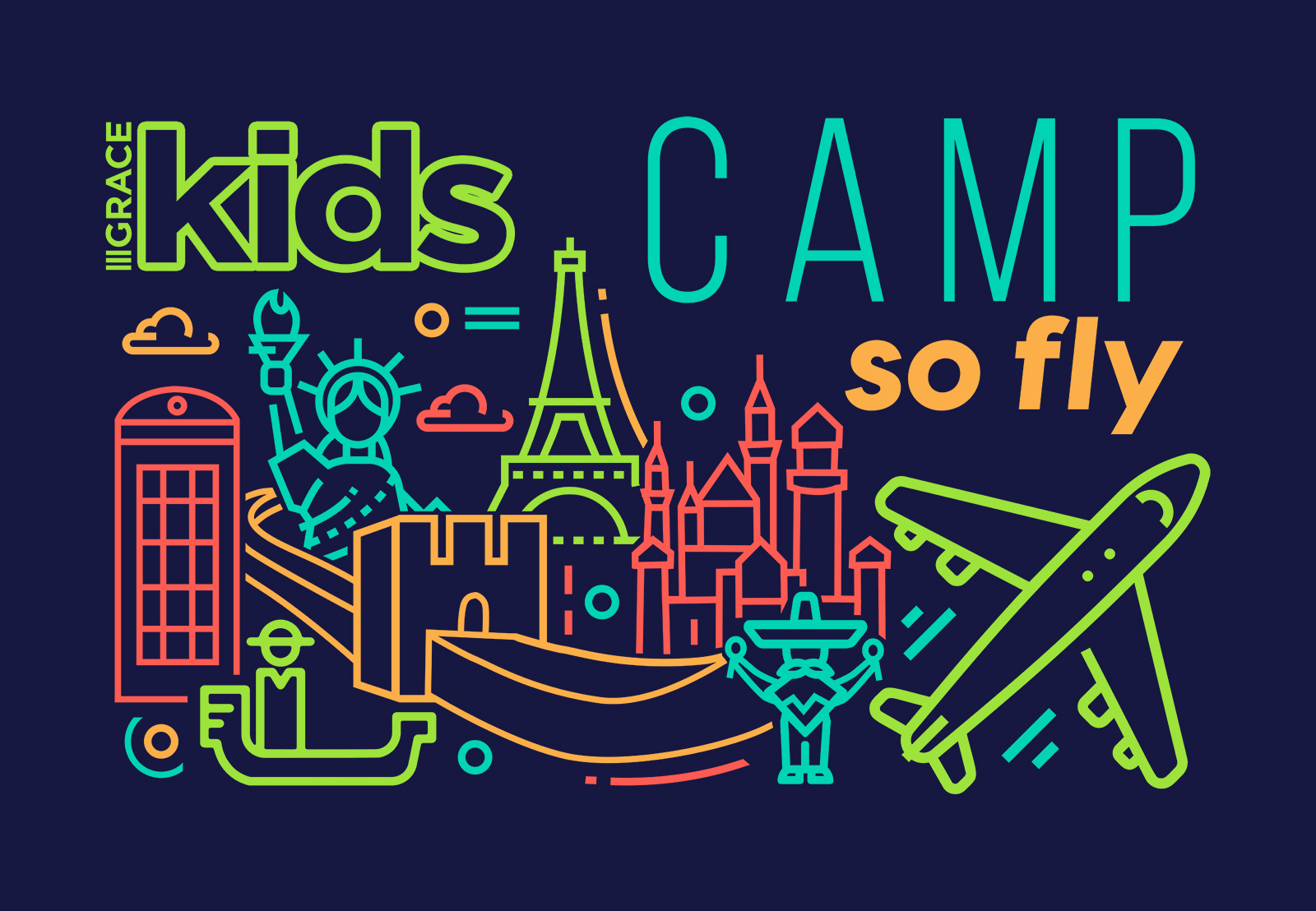 Grace Kids Camp So Fly
June 25th - June 29th, 2018
$100 - $315
Important Information
June 25 - 29
Grades 2 - 7 (as of fall 2018)
Forest Glen Campground in Huntsville, Texas
Why is camp so important?
Summer camp is a special time for children to get away from the hustle and bustle of everyday life. Sending your child to camp can have a significant impact of his or her life. At Camp So Fly distractions such as cell phones, video games and televisions are removed and your child will have the opportunity to deeply engage in the Word of God.
In addition to spiritual growth, camp is also a fun time for your children to make new friends and lasting memories. Forest Glen Campgrounds offers an exciting variety of fun actives that ensure your child will have an incredible time at Grace Kids Camp!
Activities Include:
Canoeing
Zip Lining
Paddle Boarding
Basketball
Archery
Swimming
Fishing
Rates and Deadlines:
Extremely Early Bird Rate $290 (Register by Sunday, April 1)
Early Bird Rate $300 (Register by Sunday, May 6)
Regular Rate $315 (Register by Sunday, June 17)
A completed application and $100 deposit is due by the above deadlines to receive the discounted rates. All money is due by June 17.
Note: Deposit is non-refundable, but may be transferred.
After June 17, no money will be refunded.
Grace Youth Camp
July 16th - July 20th, 2018
$204 - $325
THE BEST WEEK OF YOUR LIFE
Youth Camp 2018 will be here before you know it and we could not be more excited! At camp, your student will experience the best week of their life as they encounter God through dynamic services, team competition and memories that will last a lifetime. This will be the best week of your student's life and they are not going to want to miss camp 2018. There are limited spots available so make sure to reserve your student's place!
WHERE
Lake Tomahawk Christian Retreat Center
408 Lake Tomahawk Rd.
Livingston, Tx 77351
WHEN
July 16th - July 20th
WHO
All students currently in 7-12th grade
HOW TO REGISTER FOR CAMP
Register online
Pay $100 non-refundable deposit
Turn in all forms (Lake Tomahawk Christian Retreat Center Medical / Liability Release Form, Grace Medical / Travel Release Waiver)
Turn in Copy of Shot Records
Your student's spot at camp is not reserved until all of these items have been completed and turned in..*
We can't wait for your student to join us at Youth Camp this summer! If you have any questions, you may reach out to us at youth@grace.tv.